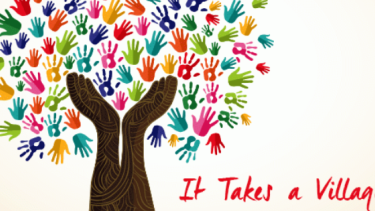 Are you a Mouat parent who is missing the previously available parent connections through school activities (sports, music, extracurriculars)? 
Are you looking for other parents navigating these high school years? It Takes A Village creates that informal connection space for parents each month.
It Takes A Village is a community based network of parents navigating our kids' high school years together through:
Sharing conversation
Learning from one another
Exchanging wisdom & experience
 
It Takes A Village meets on the first Tuesday monthly – join us from 7:00 - 8:00 pm  (November 3, Dec 1, Jan 5, Feb 2, Mar 2, Apr 6, May 4, Jun 1)
Join Zoom Meeting using this recurring hotlink
https://us04web.zoom.us/j/76216022814?pwd=WDltYVJIZWdIYTJucllXaGN0WXJndz09
(If using Meeting ID: 762 1602 2814 also enter Passcode: XL0u6T)
Discussion Topics:
Social Media / Graduation / Online Learning / School Resources / Influencing Choices / Supporting Teachers / Tough Conversations... and more!
It takes a village to raise a child. 
Find your village with us!