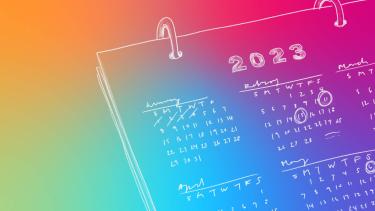 Abbotsford Board of Education seeks public input on 2023-24 School Calendar
February 15, 2023
The Abbotsford Board of Education is currently seeking feedback from parents/guardians, families, employees, students and the larger community on the proposed calendar for the 2023-24 school year.
"Throughout the year, the Board of Education provides multiple opportunities for public engagement with the Abbotsford School District. Our calendar consultation is one of those opportunities," said Korky Neufeld, Chair for the Abbotsford Board of Education. "District-wide engagement is essential in ensuring that our 2023-24 school calendar reflects the needs and priorities of our community. I encourage all employees, students, families, staff and community members to share their voices today!"
Under the School Act, the Abbotsford Board of Education is required to create a calendar that meets their legislated requirements and those set out in the terms of the Abbotsford Teachers' Union (ATU) Collective Agreement. The proposed calendar was developed in consultation with the ATU and meets the prescribed minimum hours of instruction that must take place in the 2023-2024 school year, including:
Two-week Winter Break (December 25, 2023 - January 5, 2024)
Two-week Spring Break (March 18, 2024 - March 29, 2024)
Six non-instructional days (no classes for students)
Dates such as the first day of school and statutory holidays are set by the Ministry of Education and Child Care's School Calendar Regulation and are consistent for school districts across the province.
Feedback will be collected via the school district's Engagement Portal, engage.abbyschools.ca, until March 1, 2023. Survey results and further information will be presented at the next public meeting of the Board on March 6, 2023.