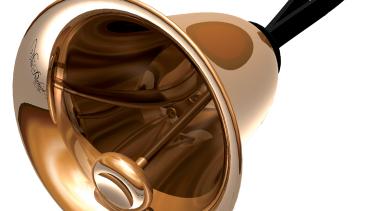 Please see the PDF at the bottom of this page for visual of our regular block rotation (remember, Friday's rotate through the Monday to Thursday block schedule) and our deeper learning weeks.  
Here is the regular start and end times for each block. 
Warning Bell:    8:04
Block 1:              8:10 to 9:30
Block 2:              9:36-10:56
Lunch:                10:56-11:36
Block 3:              11:42-1:02
Block 4:              1:09-2:28
Extended Day:  as scheduled by teacher
Every Friday  begins with either an SLO or Tutorial Time (except the First Week of School):
Warning Bell:    8:04
SLO or Tutorial:8:10-9:24
Block A:              9:30 to 10:30
Block B:              10:36 to 11:36
Lunch:                11:36 to 12:16
Block C               12:22 to 1:22
Block D               1:28 to 2:28
The last two weeks of each semester will be deeper learning weeks were every class will engage in answering a broad driving question with a final demonstration of learning. See the visual schedule below. 
​Warning Bell - 8:04
Block 1 - 8:10 - 10:50
Block 2 - 11:36 - 2:16
Here is the schedule for Friday's:
Semester Week Friday Semester 1:
  Sept 6-9 Regular Day 
  Sept 12-16 Tutorial
  Sept 19-23 SLO
  Sept26-28 No School
  Oct 3-7 SLO
  Oct 11-14 Tutorial
  Oct 17-20 No School
  Oct 24-28 SLO
  Oct 31-Nov4 SLO
  Nov 7-9 Tutorial
  Nov 14-18 SLO
  Nov 21-25 Tutorial 
  Nov 28-Dec 2 Tutorial
  Dec 5-9 Tutorial
  Dec 12-16 Tutorial
  Jan 3-6 Tutorial
  Jan 9-13 Tutorial
  Jan 16-20 Tutorial
  Jan 23-27 Tutorial
  Jan 30 -Feb 3 Turnaround
Semester Week Friday Semester 2:
Feb 10 -  SLO
Feb 17 - PD
Feb 24-  Tutorial
Mar 3 - SLO
Mar 10  - Tutorial
Mar 31 - SLO
Apr 7 - Good Friday
Apr 14 - Tutorial
Apr 21 - SLO
Apr 28 - PD
May 5 - Tutorial
May 12 - SLO
May 19 - PD
May 26 - Tutorial
Jun 2, 9, - Tutorial
Jun 16,  - Tutorial
June 22
June 23