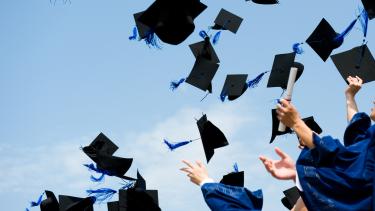 We are excited to start the school year with our Grads of 2024. 
Below you will find our graduation handbook. Please take the time to read this important document.  It contains information about grad events, grad photos, scholarships, post secondary school, grad ceremony, etc. 
Your Grad Handbook is available in PDF format at the bottom of this page. 
We wish each of the graduates and their families a fantastic grade 12 year.
•Counselling Centre
•Careers Centre
IMPORTANT ACTION ITEM FOR ALL GRADS:
Join the GRAD 2024 TEAMS CLASSROOM: For all WJM Grade 12 students.  You must join using your district email account. This This is the hub for all of the information related to Graduation. Check this often for the most up-to-date news for events, activities, and swag. 
GRAD COUNCIL APPLICATION: if you are interested in joining Grad Council 2024, and you are in grade 12 currently, please complete this form by September 13.
Grad Photo Sign up!
Grad Photos are scheduled for January 8-17, 2024 with retakes on February 22-23, 2024 The sign up form for 2023-2024 appointments is coming soon...
Make sure you read through this information package provided by Vibrant Photos that provides more info about what each of the photo sessions will look like. Vibrant 2023 grad photo info.pdf
All Grade 12's must have their photo taken during the first session.  You do not need to pay the sitting fee if you do not want proofs.