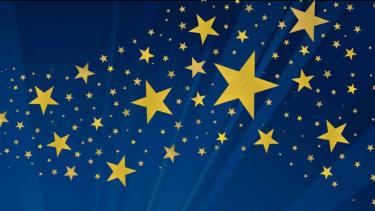 Community Recognizes Heroes in Education
February 23, 2023
We are thrilled to announce that four Abbotsford School District "Heroes in Education" have been featured in a special publication in the Abbotsford News for their exceptional work and dedication to education.
Congratulations to the following:
Nicole Longpre - Teacher at Centennial Park Elementary
She got into assistance work about seven years ago, and now instead of a full classroom, she has a day full of various duties. She helps students with designations like autism, and supports the kids who just need a boost with reading and writing.
Sometimes she will need to step in for a teacher and take over a class, and other times she may need to help another staff member with something more mundane like cleaning up a mess a student made.
Whether it's in the classroom or in a tutor situation, her aim is to connect with her students so they can learn.
Andrew Matty - Teacher at W.J. Mouat Secondary
As a former Mouat student himself, being back, but this time in front of the class, seems like a natural fit. Wearing his enthusiasm for teaching, and indeed life, on his sleeve makes Matty very popular among his students, one of whom nominated him for the Heroes in Education honour.
Jason Hawkins - Band Teacher and Guidance Counsellor at Chief Dan George Middle School
"There are certain things that really feed me when doing my work. Do I do it because I love hearing 30 clarinets screeching at me at once? Absolutely not. But do I do it because I get to see the journey from 30 screeching clarinets to a competent band making music and not just organized sound. Watching the look on kids' faces when they recognize how much they've grown – that's really neat and exciting to me."
On the counselling side, he said he knows what it's like for a lot of the students to feel unsupported or to be living, at a young age, in some form of turmoil.
"I can't snap my fingers and change a kid's life. What I can do is provide some support and hopefully plant some seeds that will come to fruition later in life."
Tanya Coghill - Abbotsford School District Volunteer
Coghill said volunteerism was instilled in her through her parents, but she doesn't look at it as a burden or a responsibility. As Rauch shared, Coghill believes in serving with joy and aims to bring that attitude to all school-related activities. She adopted that model early in her volunteering journey at Sandy Hill Elementary.
We are incredibly proud to have such talented and dedicated teachers, support staff and volunteers, and we are thrilled that the community has recognized their hard work. Their passion for education is truly inspiring, and we are lucky to have them be part of #AbbySchools.